Welcome to Quantum Information Systems Solutions, Inc.
Holistic enterprise IT solutions
In today's technology-driven environment, IT management is tasked with meeting current business goals, planning for obsolesce, and anticipating future needs—often across multiple locations and a broad range of systems. To help businesses meet these objectives, Quantum provides a suite of software and service solutions that deliver demonstrable value across an entire organization—from the systems that control assembly and distribution to the tools that track, project, and analyze operations.
Out of the box – into the box
Quantum is defining the standards for next generation configurable \ flexible Information Technology systems. Over 20 years of "out of the box" problem solving and development, have gone "into the box" product offerings. We offer product suites targeting: Manufacturing Execution Systems (MES), Business Intelligence Reporting, Labor Relations, and Safety Audit Processing. We additionally provide professional services designed to support your IT Initiative: IT consulting, engineered software solutions, project management, process analysis, and ongoing project and product support.
In every sector of the business world, enterprises are being driven by constant change. And the only thing that can keep up with the chaotic pace is technology. High-tech resources become a critical investment for your business because they hone your competitive edge. But can your business keep up with technology?
We're here to make sure you can. As complexity increases, we partner with you to make it as simple as possible for your team. Therefore, you can invest in the technology, and processes you need, and still maintain the valuable knowledge base of the employees you have.
Our methodology is proven to increase your flexibility and efficiency. It is your success that will continue to make us leaders in engineered software solutions.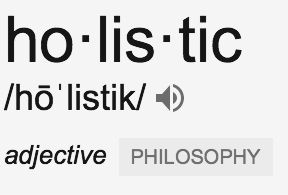 characterized by comprehension of the parts of something as intimately interconnected and explicable only by reference to the whole.
Our Focus

From the shop floor to the C-suite, we provide an array of quality solutions that can be tailored to meet your specific needs, integrating with legacy systems, and working with the varied components and technologies of today's global manufacturing. Our software and services integrate with your processes, and infrastructure—optimizing your operation from controls and analytics to real-time tracking and reporting. We help IT leadership plan, prepare, control costs and streamline operations in a rapidly changing marketplace.
Our Goal

Our goal is to develop technology-based, end-to-end solutions for manufacturing that deliver exceptional value and improved performance across the entire enterprise
---
Why Hire Quantum?
---
Experienced
Our staff has over 30 years of software product development expertise.
Solid Foundation
Established in 1998, Quantum has led the way in high tech software solutions and related services.
Different Approach
All of our products are focused on flexibility and scalability with your future in mind.
We're ready to answer your questions, discuss your needs, and deliver solutions that exceed your goals.